Quality and environment awareness is a given in all areas of our company and deeply anchored in all our activities since packaging imposes particularly high demands with regard to foil and packaging properties.

This means that firstly we are always aware of our special responsibility for our employees because they are the ones who make sure that all processes run smoothly. ​ Secondly, it means dealing efficiently and carefully with valuable resources. This starts with our selection of partners and will not stop for a long while to come in terms of equipping our own business operations sustainably: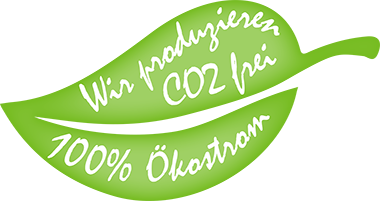 We have been producing using 100% natural energy from our region since 01.06.2012!